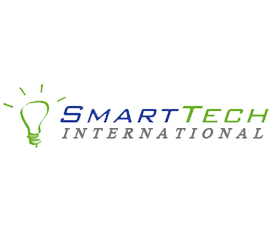 Just as our slogan says, "Your Vision Desired", that's
what we aim for: to make home and business owners
dreams come through. Having security and comfort in
your home and work place in providing and installing
the best quality equipment at a reasonable and affordable price. The Security, Fire and CCTV Systems installed by Smart Tech are trusted by some of the most prominent names in electronic, fire, IT and security. Specialized in providing analysis of products systems, testing and installations, there is no challenge our experts wouldn't
take on. We are always working with clients in the integration of new technologies for their advantage.
MISSION STATEMENT:
Our company is one that strives to uphold its reputation for excellent service at competitive and reasonable prices.


OUR GOAL:
The goal of the business is one that utilizes the talent and skills of young personnel to provide an efficient product that saves the customer valuable time all the way protecting your hard earned investment.

HISTORY :
This small company started six years ago within the premises of the founder and director Damien Atwell at
#1 Brereton, St. Phillip. He has worked hard and maintained his clientele which included several known and unknown personnel within the domestic market. Some of these include The Barbados Hilton Hotel, Harris Paints Limited, Promotech Computers as well as several small shops, homes, restaurants and bars. It is with this distinction that he embarked on a company change and sought to rebrand its image in order to provide a wider range of products and services.

This rebranded image from DDR SYSTEMS to Smarttech International, registered in 2008, offers the customer the technical expertise of the founder and director who has been in the service for eight years and whose qualifications include certificates in Computer Technology, Electrical Technology and Security Systems. There is no doubt in mind that you have chosen this company for its reputation and technical experience, one that gives you the satisfaction of a good end-product and the ability to enjoy your life's investments. It's Your Vision Desired.